Outfitter Stove

The airtight Outfitter Stove is a great choice for heating your wall tent.  When fully loaded with wood or coal it can provide overnight heat.  The top cooking surface and door are made from 10 gauge steel and the body is made from 12 gauge steel.  Dimensions are 28″ long x 16″ wide x 23.5 " high including the legs.  The stove weighs 54 lbs.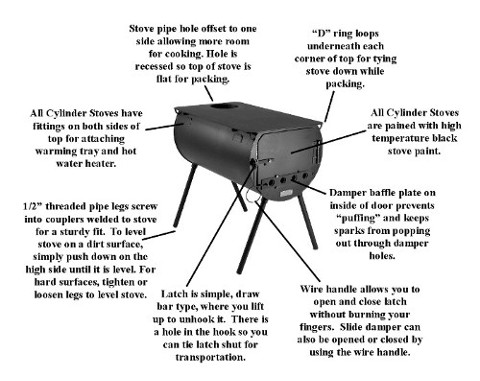 OUTFITTER STOVE – $599.00
STOVEPIPE KIT (inc. 4 @ 5″ x 22″ stovepipes, 2 adjustable elbows, and a spark arrestor) – $175.00
5 GALLON WATER HEATER – $149.00
SIDE WARMING TRAY – $75.00
FIRE PROOF STOVE MAT – $75.00


– or –

Tundra Collapsible Stove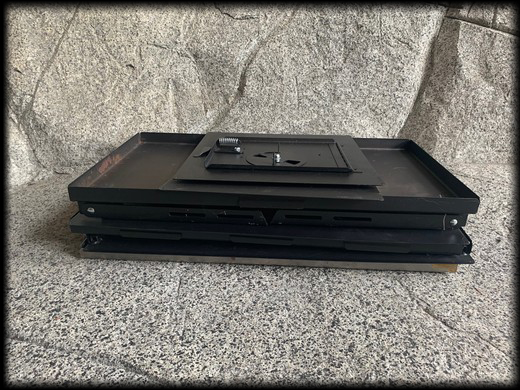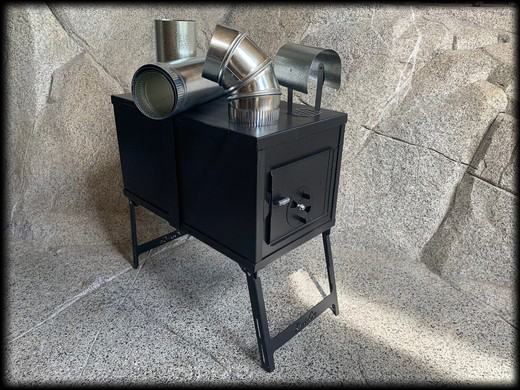 Tundra collapsible wood burning stove weighs 43lbs.  25″h x 15″w x 25″l when set up, 6″h x 15″w x 25″l when collapsed.  Firebox size 14″ x 14″ x 25″.  Made from 18ga cold rolled steel.  Kit includes 5" nesting stovepipe, adjustable elbow, damper w/sleeve and rain cap.  Easy to set-up, great for jet boats, horse packs, and fly-in hunts.

COLLAPSIBLE STOVE KIT – $599
FIRE PROOF STOVE MAT – $75.00


– or –