As you will be able to tell from these pictures we love to spend time outdoors hunting and fishing.  These are some of our favourite pictures of friends and family.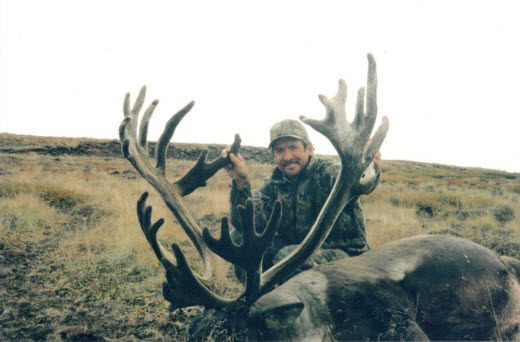 Perry's caribou 2001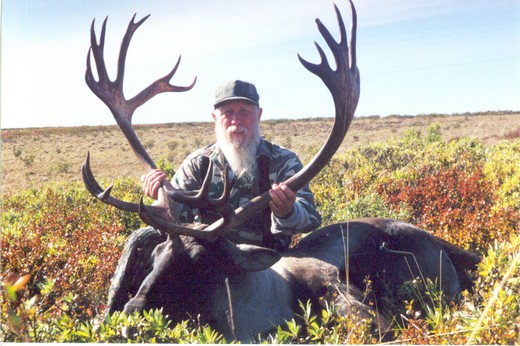 Dave's caribou on the same trip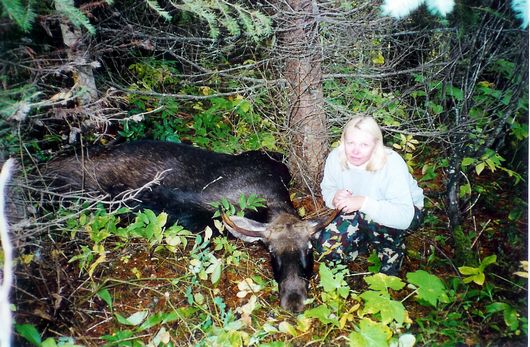 Perry's wife Sue 2000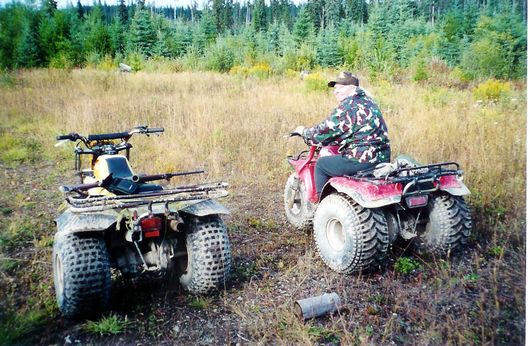 Sue having fun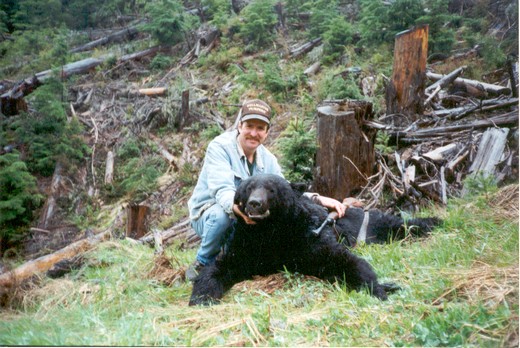 A spring bear 1998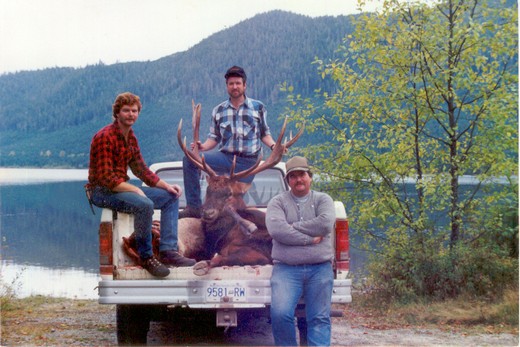 Brothers Ron, Perry and Larry with a Roosevelt Elk 1993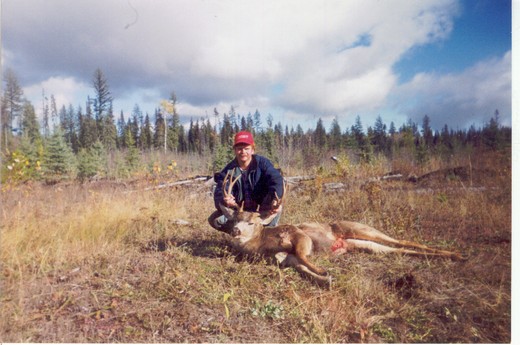 Ron with a mule deer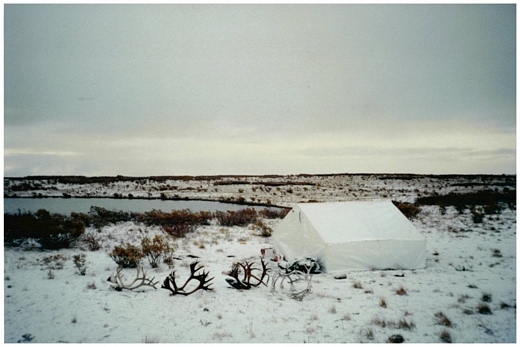 Caribou camp, 2003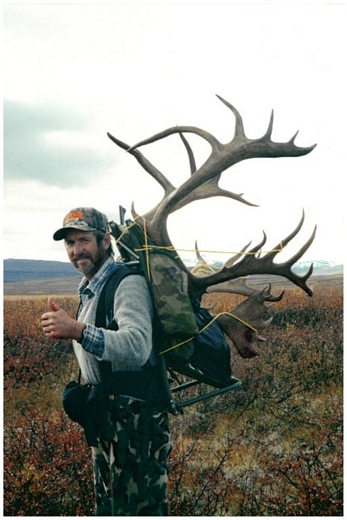 2003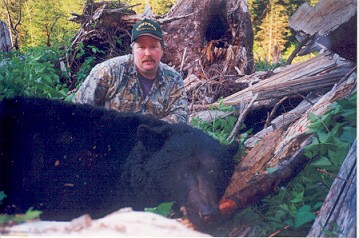 Dan with a huge Vancouver Island bear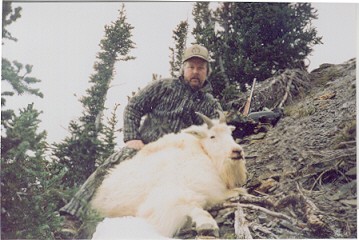 Dan with a nice goat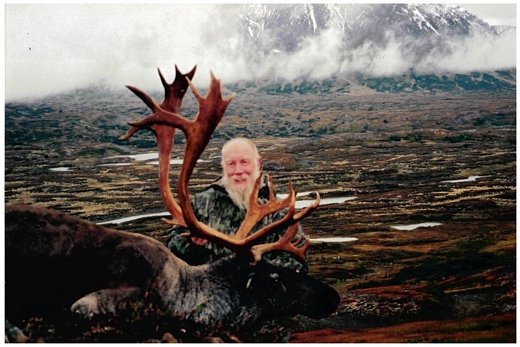 2004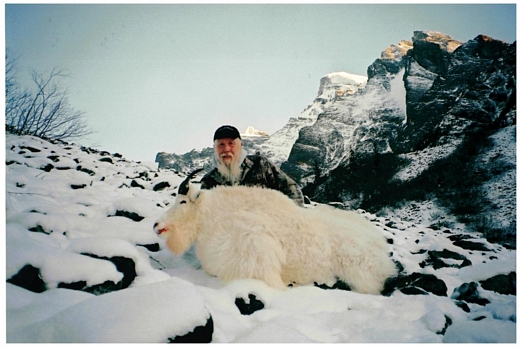 Dave's goat 2005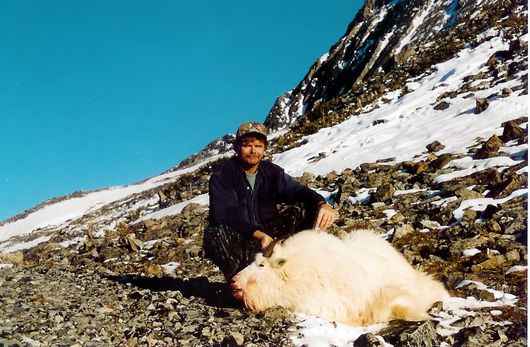 Ron's goat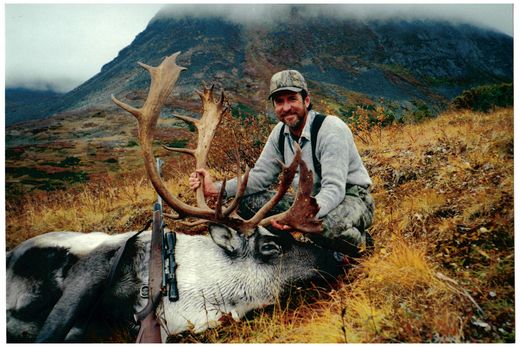 2005 caribou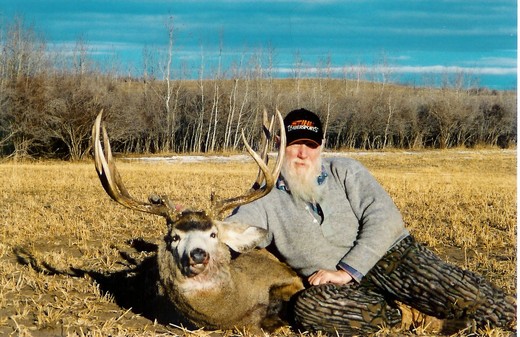 Dave's Alberta mule deer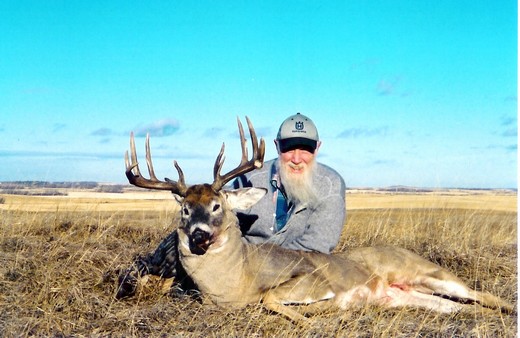 Alberta whitetail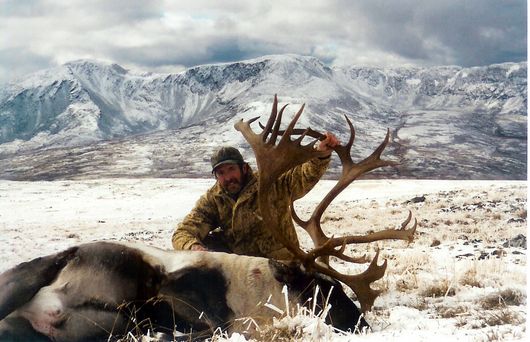 Perry's caribou 2006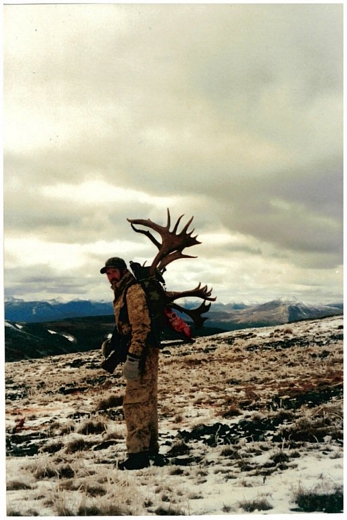 Heading back to camp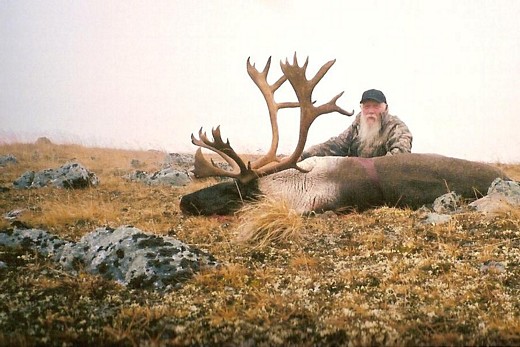 2006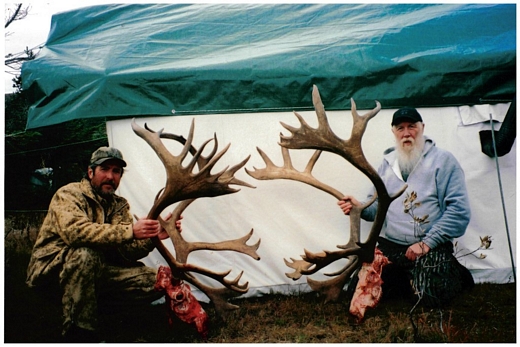 2006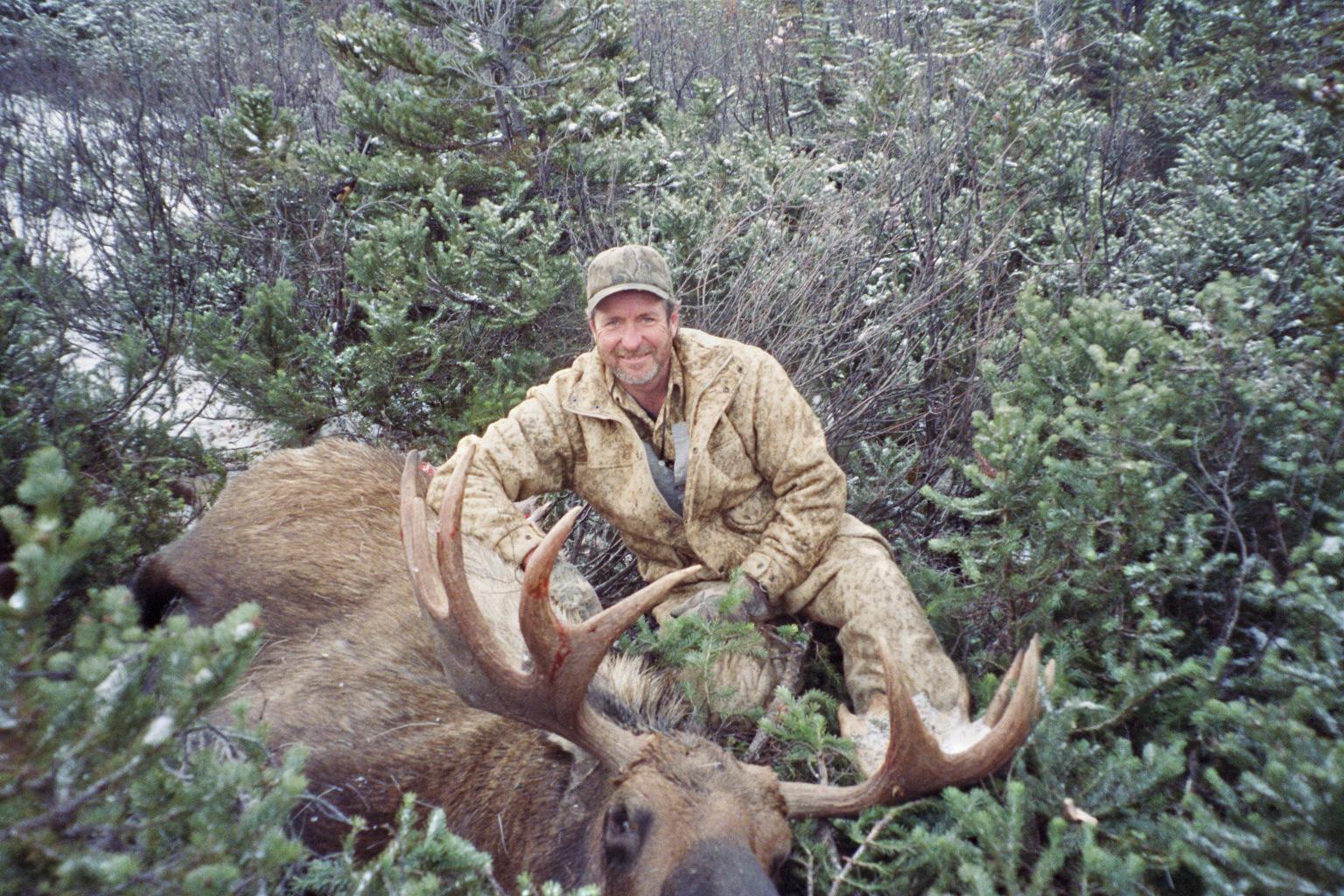 2007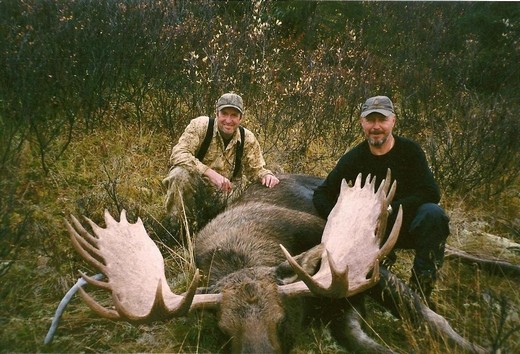 Perry with Joe & his huge moose 2009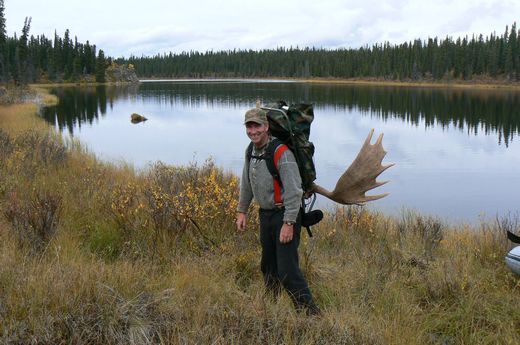 Jerry's moose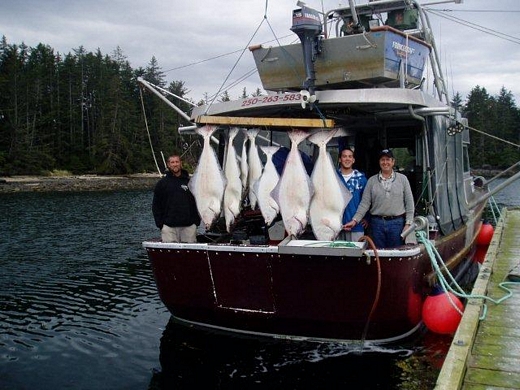 Perry with son Derek & grandson Beau fishing in the Queen Charlotte Islands with  Kaien Sports Charters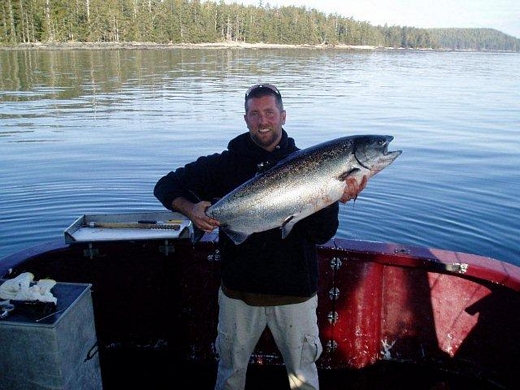 Derek with a 35 lb. chinook, again with Kaien Sports Charters 2011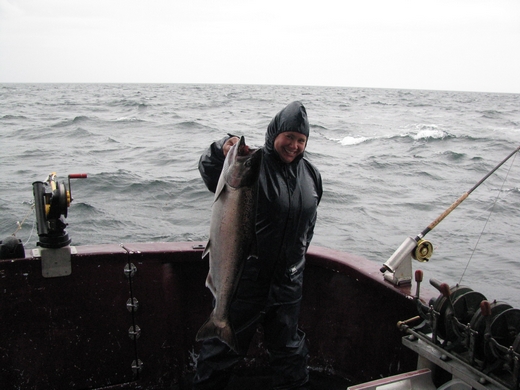 Derek's wife Sammi with a nice Chinook salmon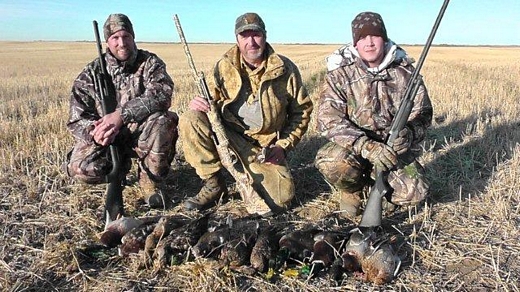 Derek, Perry & Beau waterfowl hunting with Udell's Outfitting 2011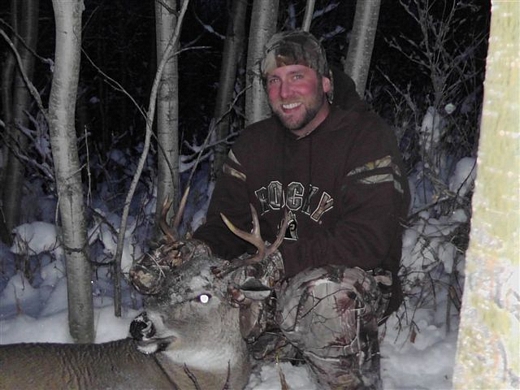 Derek's whitetail 2011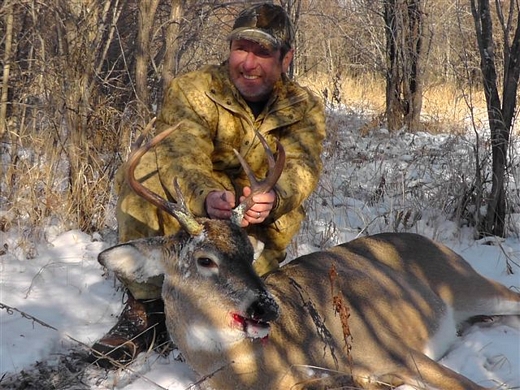 Perry's whitetail 2011

Melissa Yeulet, our gracious host.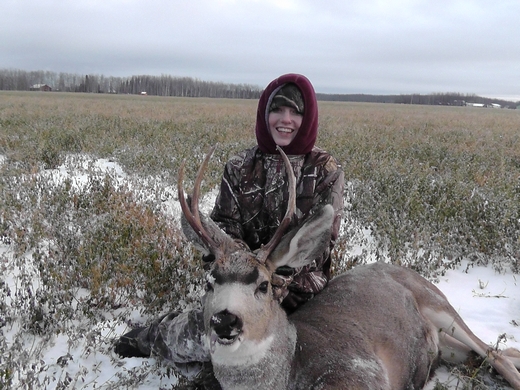 15 year old Mina Yeulet with her Mule deer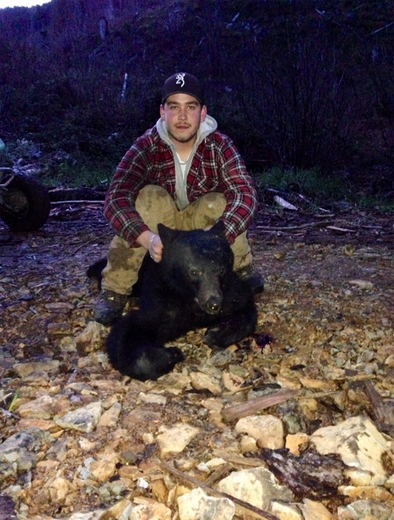 Beau's first bear

Beau with a nice Vancouver Island Blacktail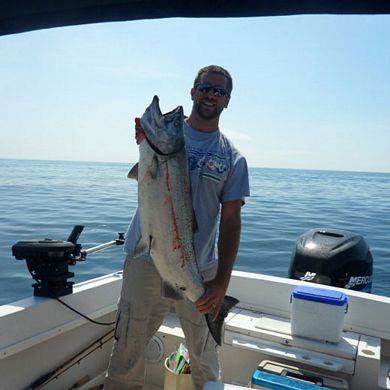 Derek with his 38 lb. Chinook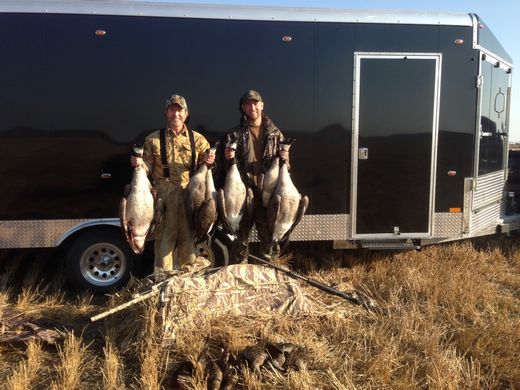 Perry and Derek hunting with Wavey Creek Outfitters in Manitoba 2014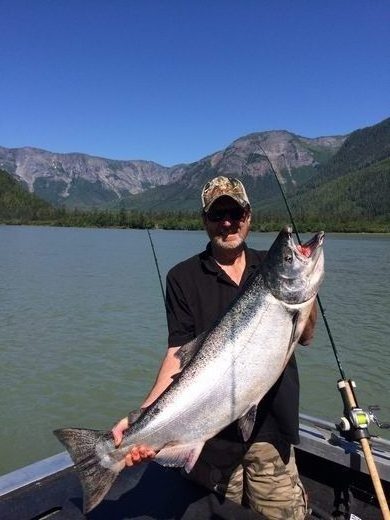 Perry with his 45lb chinook salmon caught with Westcoast Fishing Adventures on the Skeena River in 2015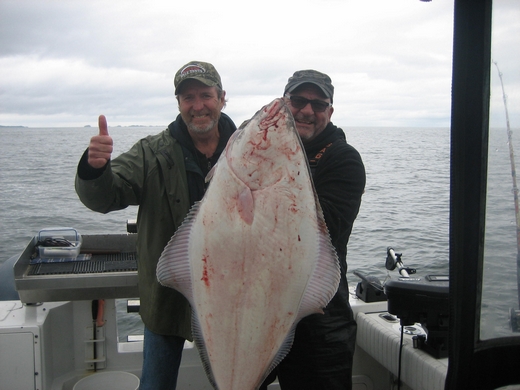 Perry with his 70lb halibut caught with Leo from Wild Catch Adventures in Prince Rupert in 2015…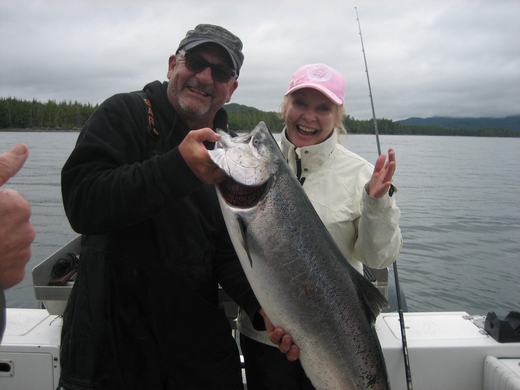 And Sue on the same fishing trip with her 35lb chinook salmon…
…and Sammi having fun on the same trip with her 31lb chinook salmon

Steve of Hardcore Hunter and his caribou, hunted with Perry Sept 2015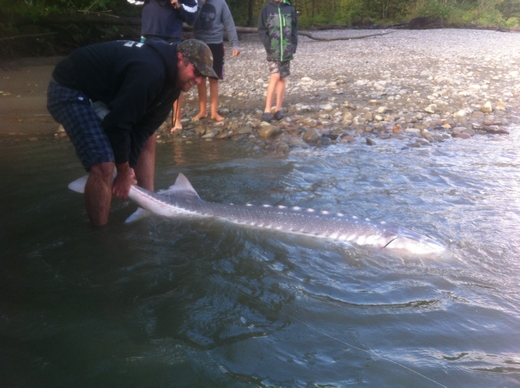 Derek with a 7′ sturgeon he caught in the Fraser River early Sept 2015

Derek and Perry with a 6′ sturgeon caught in the Fraser River June 2016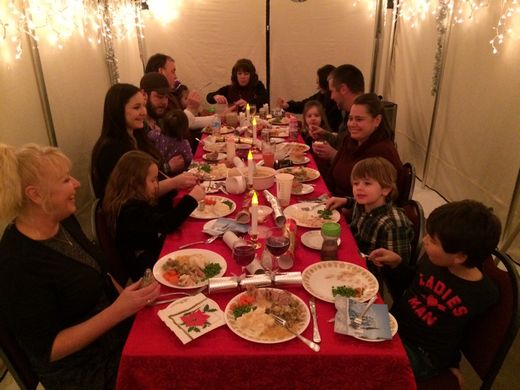 Our family at DWT has outgrown the dining room – so we built a tent and had Christmas dinner outside on the deck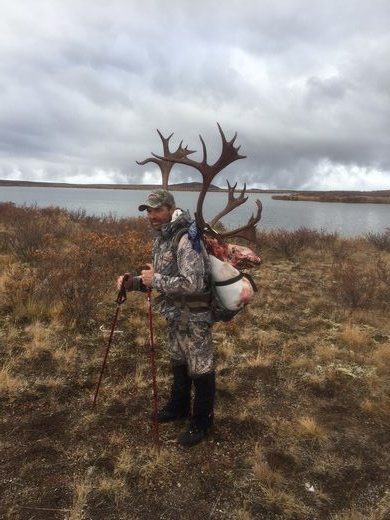 Kevin Spenst of the Hunting Chronicles September 2017

Perry and Jason Spenst September 2017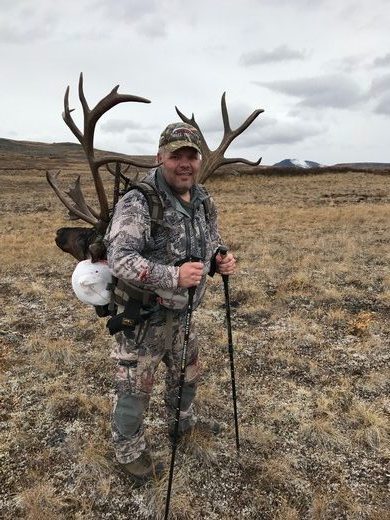 Jason Spenst caribou hunt September 2017

Beau with two Vancouver Island bucks November 2018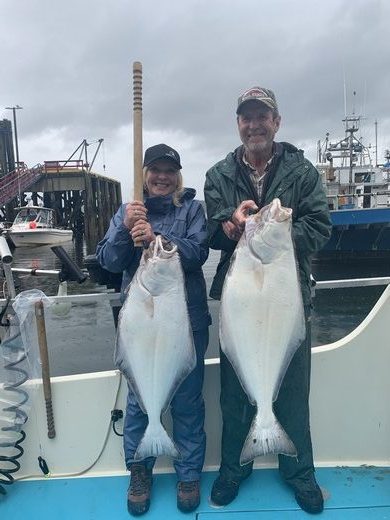 Sue and Perry fishing with Sunset Charters

Sue with fishing buddy Leo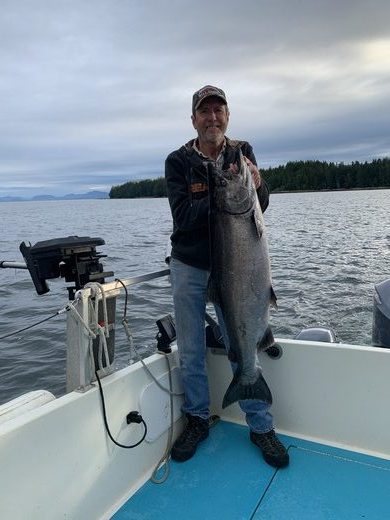 Perry with 30lb salmon with Sunset Charters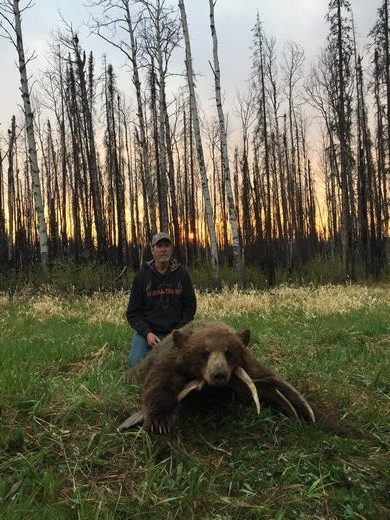 Perry hunting with Udells Guiding and Outfitting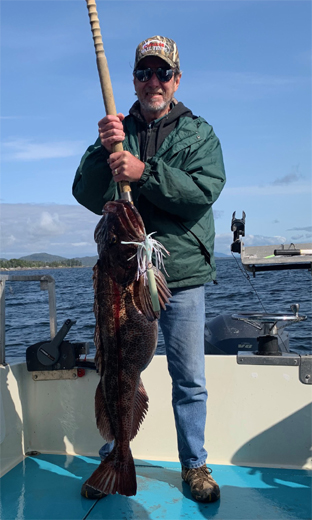 Perry with a lingcod – Aug 2021 out of Prince Rupert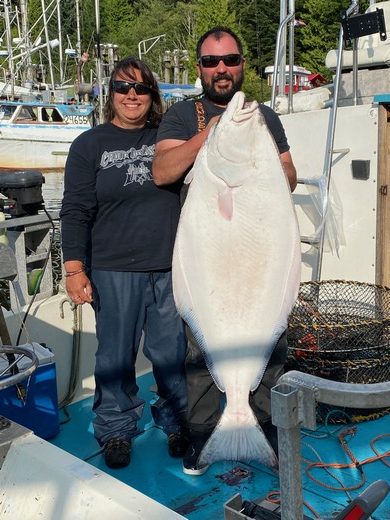 Sammi with 70lb halibut August 2021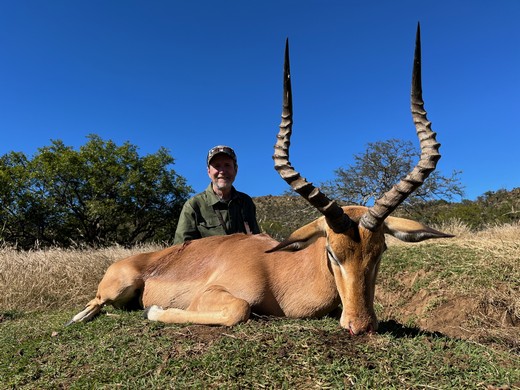 Perry with an impala – May 2022 South Africa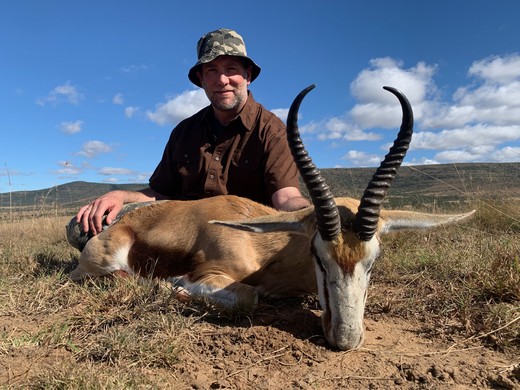 Derek with a springbok – May 2022 South Africa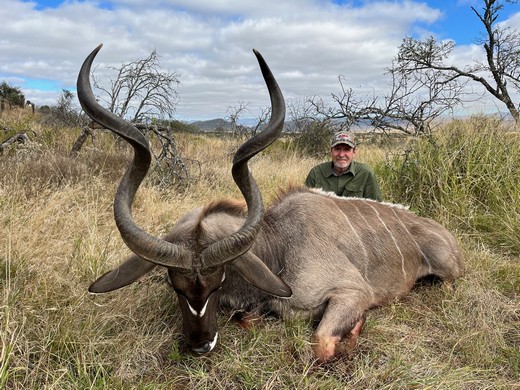 Perry with a kudu – May 2022 South Africa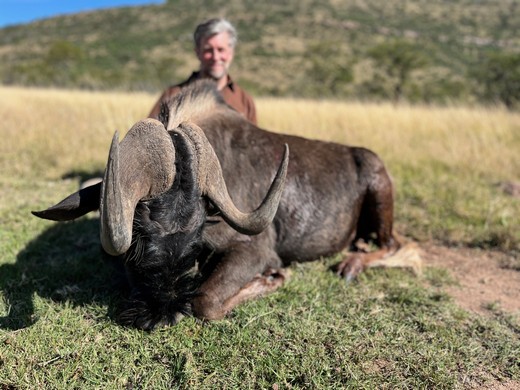 Derek with a black wildebeest – May 2022 South Africa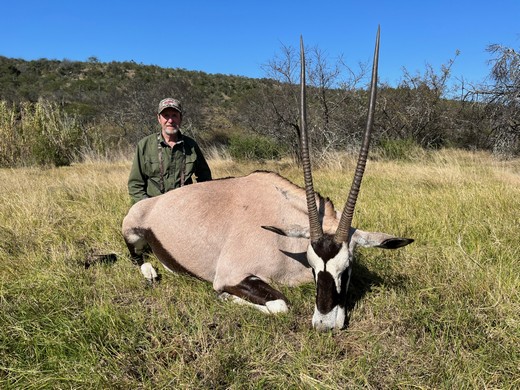 Perry with a gemsbok – May 2022 South Africa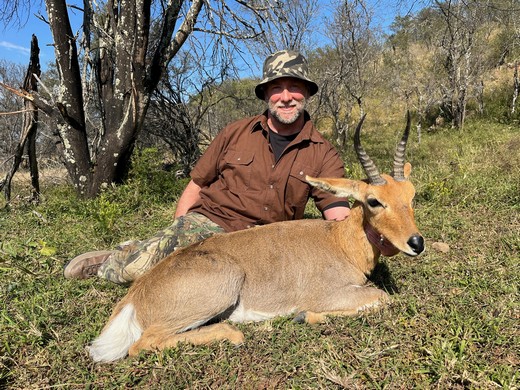 Derek with a mountain reedbuck – May 2022 South Africa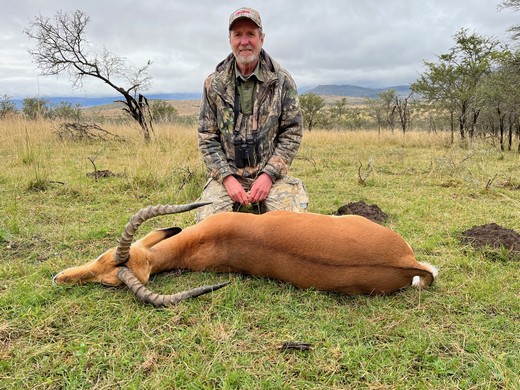 Perry with another impala – May 2022 South Africa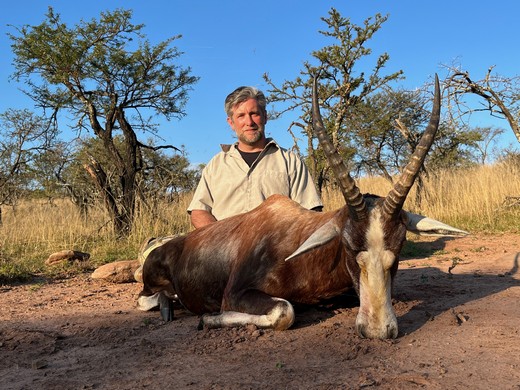 Derek with a blesbok – May 2022 South Africa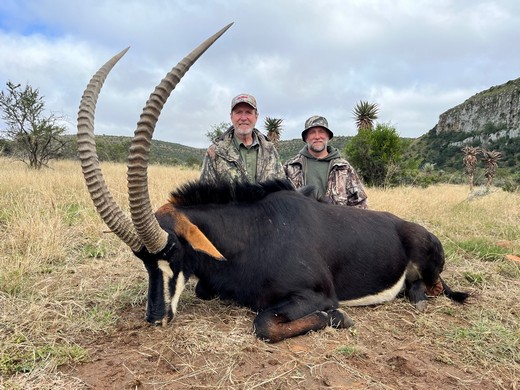 Perry and Derek with a sable antelope – May 2022 South Africa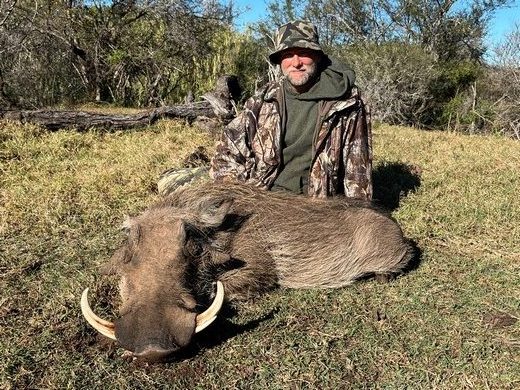 Derek with a warthog – May 2022 South Africa